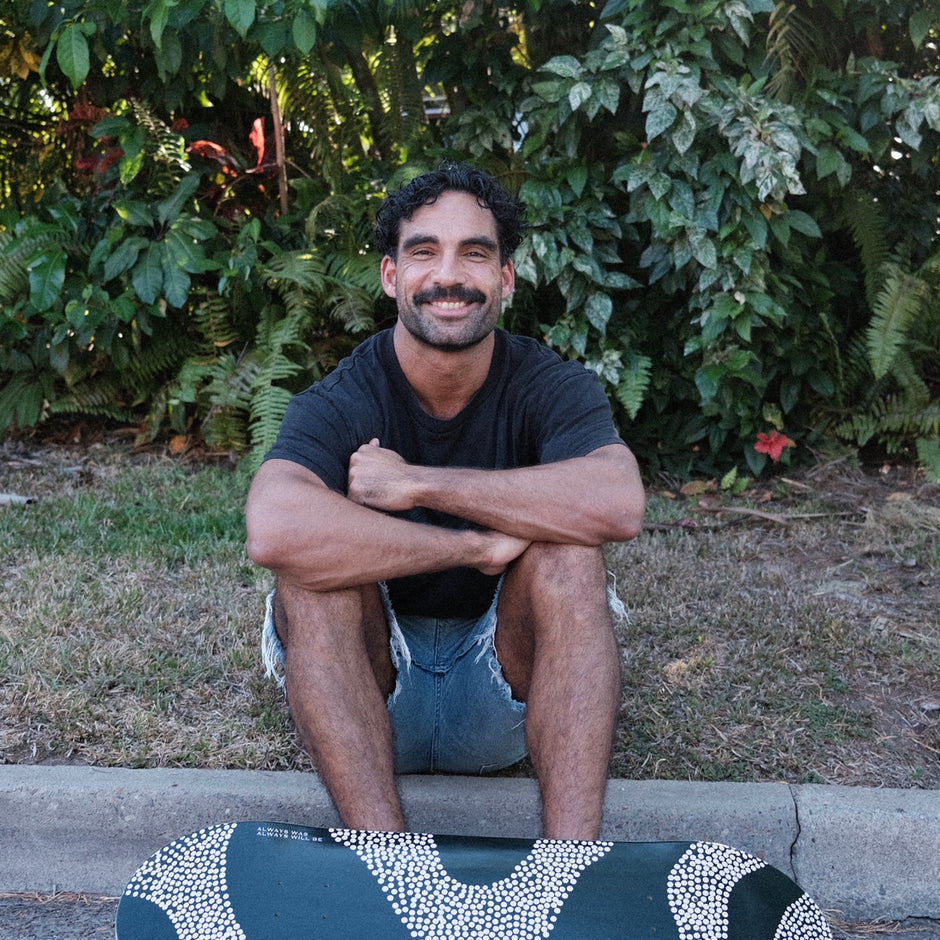 HOD ART GRANT - TYLAH SAUNDERS
Tylah was our first recipient of our $1500 art grant. we recently caught up with him to check in on how things are going + what he's been up to. 

Tylah Saunders, a Gunditjmara man. Our country is in southwest Victoria, on the SA border.

Recently I collaborated with 'People. ' they're a boutique skate and streetwear shop based in Melbourne. The idea was to create a limited three board series using some of my art work and the funds from sales being donated to Indigenous youth programs here in the Territory.

With the funding from the HOD art grant, I was able to buy myself an iPad and stylus pen and crack into digital art. Prior to that, all of my work was paint on canvas. The doors that have been opened since delving into digital art have been amazing.

I have some really cool projects coming up in the next few months, so it's going to be a super busy time. Excited to announce that I'll be doing a mural as part of this year's Darwin Street Art Festival. It will be my first time creating a large scale piece and can't wait to get cracking on that.
I'll also be contributing a piece to the Clean Ocean Art Exhibition in Adelaide next month. With the proceeds being donated to some incredible grassroots organisations.



3 favourite artists?
Otis Carey will always be a huge inspiration for me. His contemporary work is captivating so many people.
Timothy Cook is a Tiwi artist that I'm really loving at the moment. He recently had a showing in Berlin, his work is incredible.
And Emily Kame Kngwarreye was the artist behind the first contemporary Indigenous artwork that I remember seeing. Her work was pioneering.

Favourite Territory style meal to cook?
Whenever I manage to get myself some fresh barramundi, I love making fish curry. The curry is Sri Lankan inspired, but what's more territory than fresh barra?!

Fave Territory Beach is Lonely Beach on the beautiful Bawaka Homelands in east arnhem. Hands down.